As a driver, you spend a significant amount of time gripping your car's steering wheel. A comfortable and soft steering wheel cover can make a significant difference in your driving experience. Our
Soft Smooth Steering Wheel Covers
are designed to provide maximum comfort and enhance your driving experience.
Our steering wheel covers are made from high-quality materials that are soft and smooth to the touch. The covers are designed to provide a comfortable and ergonomic grip that reduces driver fatigue, making long drives more enjoyable. The soft and smooth texture also ensures that your hands won't slip, even if your palms are sweaty.
Another advantage of our Soft Smooth Steering Wheel Covers is that they offer protection to your steering wheel. The oils from your hands and exposure to sunlight can cause damage and wear to your steering wheel's surface. Our cover acts as a barrier, preventing such damage and extending the life of your steering wheel.
Our steering wheel covers are also stylish and customizable. They come in a variety of colors and styles, so you can choose one that matches your car's interior decor. The covers can be easily installed in just a few minutes without any special tools or skills.
Our Soft Smooth Steering Wheel Covers are the perfect upgrade for any car owner looking to enhance their driving comfort. With its soft texture, ergonomic design, and stylish appearance, it's the perfect addition to your car's interior. Moreover, the cover is durable and long-lasting, ensuring that you'll be able to enjoy its benefits for years to come.
In conclusion, our Soft Smooth Steering Wheel Covers offer a comfortable and stylish solution for any driver looking to upgrade their driving experience. They provide excellent grip, protection, and style, making them an essential accessory for any car owner. So why wait? Upgrade your driving comfort today with our Soft Smooth Steering Wheel Covers.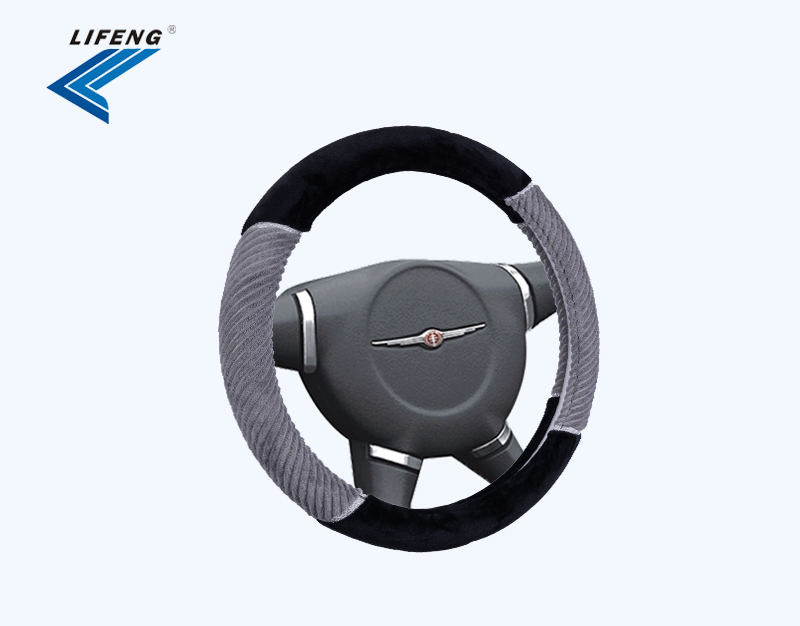 Our steering wheel cover is designed to fit all standard size steering wheels with a diameter of 36-39cm. It is suitable for 99% circular steering wheels.
Note: If you are not sure whether your car steering wheel is suitable, please provide your car year and model to ask questions or contact us. We will reply to you as soon as possible. Thank you.
1.High-quality suede is not hot on the summer so it can protect your hands from hot steering wheel.
2. Easy to install and fit most standard car steering wheels.
3. The color mark at the top center makes it easy for you to know the direction of the steering wheel.
4. The white rubber on the inner ring of the lid has strong adsorption capacity and is not easy to slide.
5. Protect the original steering wheel and protect both hands at the same time.
6. Breathable design, increase comfort. Durable stitches are perfectly connected and have a stylish appearance.